Disclaimer: Due to the current uncertainty regarding coronavirus, many events are being cancelled. Please contact the event organiser directly via the contact details on the listing if you are unsure.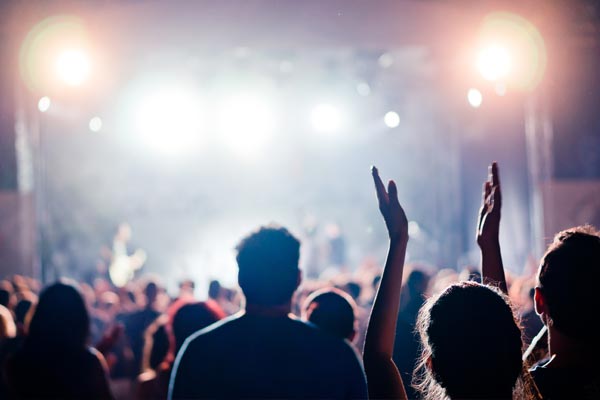 LOVE IS A LOSING GAME CONCERT
Fri 18th Dec 2020, 6:00 PM

Unit 3/10 Kamholtz Ct, Molendinar QLD 4212
LOVE IS A LOSING GAME CONCERT
Amy Winehouse was one of the most talented musicians of our time. She regularly appeared on worldwide charts with an extraordinary number of hits. Unfortunately, she is no longer with us but her music lives on.
Amy's greatest hits take center stage in this exciting live concert. An interpretation of Amy Winehouse number ones, and a few favorites of each band member. A true tribute to the late icon, known best for her distinctive warm vocals, soulful songwriting, and signature style. Headlined by Malaina Ferris-Nathan, featuring a world­ class 9-piece ensemble that will blow you away with a visually stunning, musically moving intimate performance. Breathtaking musicianship and infectious energy bring Amy's music to life in this almost two-hour special. Backed by the Soul Essence Show Band, who are veterans of the stage.
The Musical Director and Vocalist of the show Doctor Love is no stranger to the live scene. Known for his showmanship the visionary entertainer said this about the show "There is nothing more disheartening to see than an imposter dress & drag in a cheap outfit & wig, to try & emulate originality. Love Is A Losing Game Concert is for the die-hard Amy fans, who believe there is only one Amy. This show is an 'interpretation', not a duplication. We hope to express our gratitude for Amy, by doing this show in good taste, & respectfully".
Join us as we pay tribute to one of the most defining artists of this generation. 'Love Is A Losing Game Concert' is an event you don't want to miss.
TIME & LOCATION
18 Dec, 6:00 pm – 8:30 pm AEST
Motet Creative Studios, 3/10 Kamholtz Ct, Molendinar QLD 4214, Australia
ABOUT THE EVENT
One of many intimate concerts from the Motet Creative Studios produced and presented by Doctor Love. Show type; a solemn cabaret tribute show. The production team will be collecting video testimony from patrons and promotional material. Your testimonies help us get shows like these in other venues. If you wish not to be filmed please advise our team at Motet Creative Studios. Thank you for participating.
EVENT DETAILS
Doors open at 5pm
The show starts at 6pm
Online Tickets $21.00
Book:
https://www.motetstudios.com/event-info/amy-winehouse-tribute
Door Tickets $28.00
A seated event, a two-hour total show with one intimition.
Soft drinks and snacks are available for purchase.
NOTE: Due to Cov19 there are limited seats available for our shows, shoe is a soft opening & priced accordingly. If you are feeling unwell or have flu-like symptoms please stay home. Motet Creative Studios have the right to deny entry to anyone who appears unwell.
Visit us for more info: www.motetstudios.com
A HUGE THANKS!
On behalf of the Team here at Motet Creative Studios, we thank you for supporting Musicians and Live Music Productions.
Doc
CEO/MD
Motet Enterprise