Disclaimer: Due to the current uncertainty regarding coronavirus, many events are being cancelled. Please contact the event organiser directly via the contact details on the listing if you are unsure.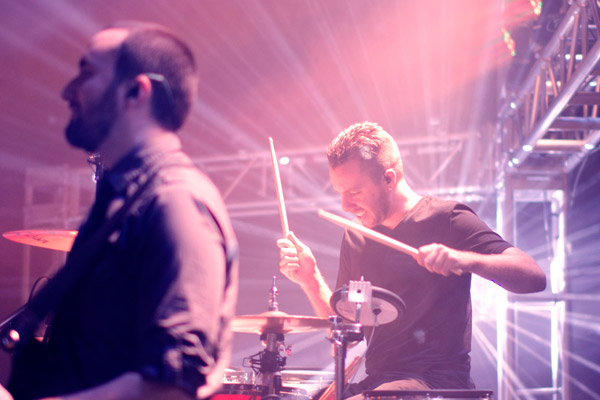 Dreams Fleetwood Mac & Stevie Nicks Tribute Show at Spaghetti Jazz
Wed 9th Dec 2020, 5:30 PM

30-34 Commerce Dr, Robina QLD 4226
You can go your own way…
Dreams Show- Tribute to Fleetwood Mac and Stevie Nicks Heads to Spaghetti Jazz Wednesday Night December 9.
It is the Christmas work event or that annual xmas catchup with your besties.
An amazing 3 course meal and the full DREAMS band doing all the best of Fleetwood Mac & Stevie Nicks.
Bring your wild heart and be ready to party!
Doors open at 5:30pm
Show from 7pm
You will re-live one of the legendary bands and performers of the seventies and eighties, and one band Australians love - Fleetwood Mac and Stevie Nicks. Featuring a well oiled & talented group of musicians dedicated to the task of bringing this era, this sound to the stage for all to enjoy.
Great harmonies + big guitar leads + all those iconic songs of this legendary band >>> Go your Own way + Gypsy + Edge of Seventeen + Rooms on Fire + Say you love me + Everywhere + Sara + Dreams + Seven wonders + Rhiannon + Little lies + You make loving fun + Don't stop + Little lies + Gold + Gold dust woman + Songbird + I don't want to know + Big love + Landslide + The chain + Hold me + Stop draggin' my heart around + Many more!
Kelli Thurston
'Absolutely fabulous. Don't miss them if they're anywhere near you or performing at the Gold Coast. Thoroughly recommend.'
Magen Lynn
'Had a great night with my missus at the tannum pub right up front. We just saw Stevie and the band in August and I wasn't prepared for the talent that came out of this group! Absolutely fantastic, great atmosphere.'
Graeme Beard
'What an awesome night. Very professional and entertaining show. If you didn't know any better you would think you were at the Real Concert. It was so great to see so many people enjoying the nights entertainment. Great Music, Great Venue & Great Entertainment. Thanks again.'
Cathy Twiner
'Great energy. Vocals are amazing. Close your eyes you might well be at real thing. This group are awsome and we loved the show . They rock. Best night at the RG Gladstone evaaaaa!!!!!'
Rod Heilbronn
'Fantastic night. Would do it again tonight if I could. Danced to almost every song use played. It has been a long time since I have had so much fun at a concert. Loved it. Keep on keeping on.'
Anthony Williams
'Such a wonderful night seeing you guys was an awesome night with awesome entertainment. This is a must see show.'
Diane Ferguson
'Saw this band Saturday night at Gladstone Omg what a amazing stage presence and the talented musicians they should be very proud of themselves the best rival band i have seen for Fleetwood Mac and Stevie Nicks if you hear that they are playing in your town go and see them as you will be in for a awesome night of amazing music.'