Disclaimer: Due to the current uncertainty regarding coronavirus, many events are being cancelled. Please contact the event organiser directly via the contact details on the listing if you are unsure.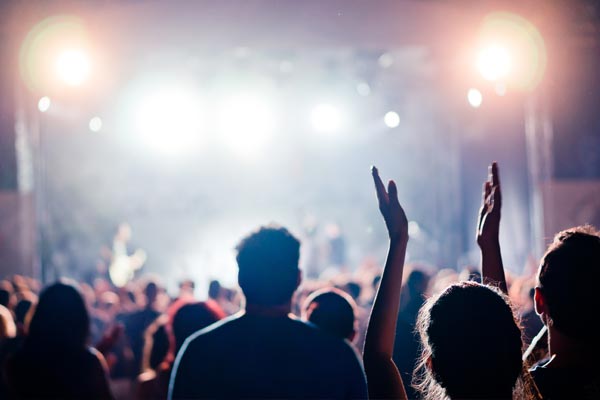 Morcheeba
Thu 1st Apr 2021, 8:00 PM

118-132 Enmore Rd, Newtown NSW 2042

DISABLED ACCESS
Morcheeba - Postponed
Bluesfest Touring the promoter of event name, has advised that this event has been rescheduled.
Current Date & Venue
Thu 9 Apr, Enmore Theatre
New Date & Venue
Thu 1 Apr, Enmore Theatre
What happens to my tickets?
All tickets purchased for the original dates will be honoured and reissued for the rescheduled dates. If you are unable to attend the new dates or new show dates can't be rescheduled, please contact us at the following link to receive a full refund here
Should you wish to request a refund, please submit your request prior to 5pm, Friday the 19th of June, 2020.
If your credit or debit card has been permanently closed/cancelled or the card has expired, please supply us with updated bank details here in order to process your refund.

With a music career spanning millions of albums sold worldwide Morcheeba are making a welcome return to Australia this April. Having defined the 'chill out' genre with tracks like 'The Sea', 'Rome Wasn't Built In A Day', 'Part Of The Process' and 'Otherwise', there are few people worldwide who cannot sing along to their beloved anthems of a genre defying era.
The leading lady of Morcheeba, Skye Edwards has one of the most recognised voices on the planet. Hearing her smooth, effortless tone teamed with Ross Godfrey's psychedelic guitar is an unforgettable, spellbinding experience.
From topping festival bills around the world, Morcheeba's global success is no surprise. Being one of the first Western acts to tour China, their melting pot sound has been border-hopping ever since the London based band emerged from the mid-90s trip-hop scene. The duo has changed several music genres over the past two decades which is best seen in their spellbinding live shows. Get ready to bliss out on the sweet, sensual vocals of Skye Edwards as the true phenomenon unfolds on stage...
Visit the Enmore Theatre's website, subscribe to become a Friend of Enmore and receive the latest news on upcoming events and special offers.