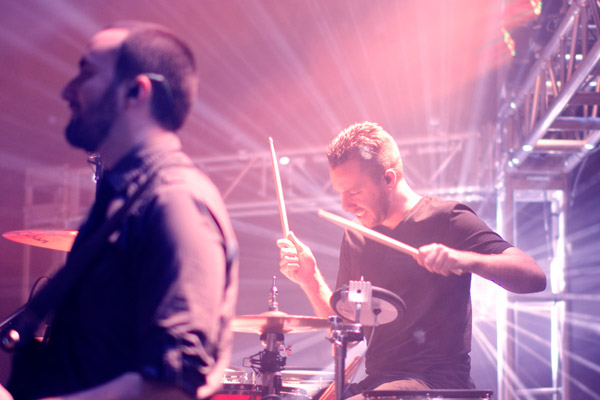 Disco Libertine: Topless Circus
Sun 22nd Dec 2019, 7:00 PM

South Yarra VIC 3141
On Sunday 22 December 2019 at 7:00pm
Have you ever wanted to bounce on inflatable rides in your birthday suit? Piper knows you've been very good at being very naughty this year and is bringing you sling shots, ping pong, sumo wrestling, bull rides and arcade games for one night of circus themed debauchery in a private games room this Christmas.
All supported by your favourite DJs and creative artisans weaving their magic into our electric mix of grooving bodies.
So what's the theme for the wicked?
TOPLESS CIRCUS
Dress like you're ready to please the trapeze and boogey down like a clown. I want to see ring masters and mistresses, rainbows and stripes, mimes and dimes, leotards and leopards (and lions and elephants)…
The inflatable bull will be open from 8pm-9pm so don't cut it fine! Arrive on time to beat the line for a wild ride. And as always – the photobooth will be pumping out memories all night.
GOLDEN RULES
✓ Doors open at 7:45pm and will lockout at 9pm – late arrivals forfeit their ticket with no refund
✓ No photos outside the booth – phone cameras will be stickered on arrival
✓ Seek consent before locking lips, feeling fabric, or initiating magic
✓ Prowl for an afterparty and resist full temptation until then
✓ Some relaxation on social intoxication – know your limits
✓ Costumes compulsory, clothing toptional
TICKETING
✓ Enter a valid phone number, email, or Telegram handle so we can shoot you the location on the day
✓ Include your real first name so we can crosscheck you against ID at the door
✓ Couples/trios must arrive together
Tickets are invitation only – ask me if you want to bring friends and I will video call them (no single males unless on a couples/trio ticket). Tickets bought without my prior approval risk being forfeited without refund.
Location
Intimate warehouse in South Yarra
Address released day of the event. Near-ish Jam Factory.