Delicious 'World Tour' of Exquisite Guitar Music
16 January 2019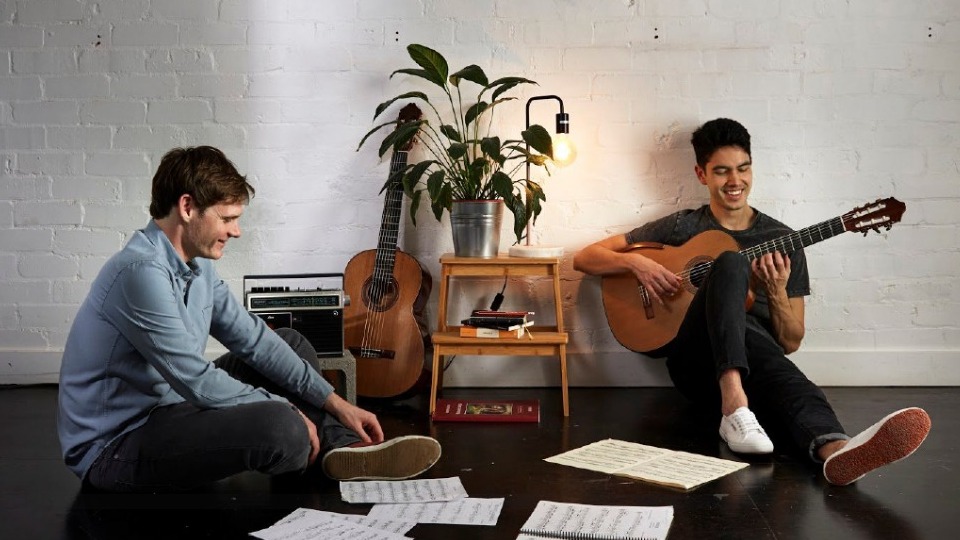 Prelude in Tea at the Independent Theatre, North Sydney on Sunday afternoon 27 January

There's exquisite guitar artistry on show this month when two of Australia's outstanding young musicians present 'Alchemy' at the Independent Theatre, North Sydney. And with the theatre's famous, mouth-watering afternoon tea included!
Sydney-based duo Andrew Blanch and Ariel Nurhadi have fast made a reputation for themselves with exciting work and innovative directions. Now they make their much anticipated return to North Sydney's elegant Independent Theatre on 27 January to open the 2019 Prelude in Tea series.
In 'Alchemy', the talented duo create a delicious musical tour of the world – including France, Spain, Brazil and Argentina - featuring some of the finest guitar duets ever written.
And, as always in this popular series, a delectable afternoon tea (featuring an extraordinary selection of cakes and refreshments)
is included in the price of the ticket!
The audience will begin by travelling through France and Spain with music by some of history's most celebrated composers:
Jean-Philippe Rameau, Claude Debussy, Enrique Granados, Isaac Albeniz and Manuel de Falla.
The second half opens with energetic Brazilian rhythms from Radamés Gnattali's suite Retratos. Following is the sound of Australia captured by the late Phillip Houghton in his Three Duets, which includes the explosive final movement 'Alchemy'. The world tour climaxes with a journey to Argentina and Astor Piazzolla's famous and spectacular Tango Suite.

Andrew Blanch and Ariel Nurhadi have been playing as a guitar duo since 2014.
Described as "two stunning young guitarists… virtuosic" (Sydney Arts Guide)
they have been critically acclaimed for their "dazzling guitar playing" (ArtsHub).
Their performances have taken them around Eastern Australia and they also collaborate with
Australia's celebrated baritone Josè Carbò in the Josè Carbò Trio.
In 2018, the duo performed at the Glebe Music Festival and the Newcastle Music Festival with acclaimed soprano Deborah Humble, toured New Zealand and featured in live radio performances on Fine Music 102.5.
The duo will next be taking the program on tour round NSW, SA, Tasmania and the ACT and then hit the recording studio ahead of a national release later this year.
"This is not a concert for guitarists," says Andrew. "This is a concert for anyone who hears a beautiful melody and feels something, likes to tap their foot or who's open to letting a piece of music transport them to another world. We've assembled a program of music that astonishes, inspires and moves us and we want others to share in the pleasure of this music with us."
Andrew Blanch and Ariel Nurhadi – ALCHEMY
Sunday, January 27 at the Independent Theatre, 269 Miller Street North Sydney
A Prelude in Tea Concert: afternoon tea from 2.30pm, concert 3.30pm
Tickets: $49 adult, $32 concession/under 30, $22 student, $17 child
Bookings (02) 9955 3000 or www.theindependent.org.au
Also Facebook and visit www.andrewblanch.com
View their video performance of "Monte Carlo" by Peter Madlem at https://youtu.be/vRUofhdMnfI